(From Google Images)
Expectations.    Alain de Boton in "The Art of Travel", talks about expectations of what it's like to be in ideal places.  When we look at the brochures, or make plans to do certain things or go to places that we've always wanted to go to, we don't take into consideration that being there is not the same as imagining being there. We might have a really good time, but it's not going to feel like you imagined it, and we get the chance to learn that expectation and reality aren't the same thing. We might have had a bad night, need to go to bathroom all of a sudden, be too hot, or have forgotten to bring a towel, while sitting on that white sand beach.  These are small things, but they do impact how we relate to our "ideal" places. Or we might not be in synch with our partner in how we experience it, for one reason or another. But then we might experience something completely new that we'd never anticipated which enhances a particular day or place.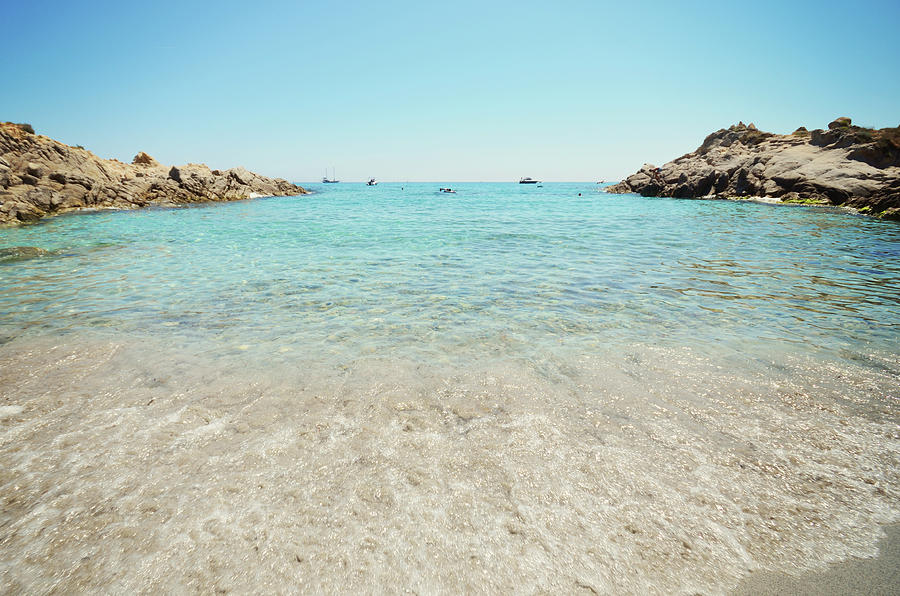 2. Simplicity.  Sam: "One can have a wonderful time and make friends and live and eat well, without staying in expensive places or eating in fancy restaurants. In fact, one can learn and experience a great deal more while traveling more simply.  Luxury is not required and is probably detrimental".  You can survive on the same or less than you might spend on a monthly basis in your "normal" (admittedly middle class) life if you are careful.  (Disclaimer: we are not paying a mortgage or rent on a place in Chicago right now, except for a storage unit).  Train travel in Europe is affordable, especially if you book several weeks or even months in advance.  You really get a sense of the distance traveled, and contact with fellow travelers.  We found that in Spain coaches/buses are a popular way to do long distances, and they have a unique Spanish flavor, and include rest stops of 30-45 minutes built into the trip time, so people can get their midday meal at a roadside canteen, which have little in common with the motorway rest stops in the UK or the US.
(Google images)
Dealing with technology.
Paper maps versus Google Maps. What's your experience when you put the phone away, or it's not working?  Phones can get us a really nice recommendation for a restaurant or an out of the way place. But then, are you missing out on something when you just go by the reviews, and don't go with the flow?  When we were without a phone in Marseilles we found a really nice restaurant, from the next go to, Lonely Planet, after having initial problems finding the Vieux Port.   However, we do get away from guidebooks too, and found a favorite outdoor café "Depinchos" in Alicante, from just wandering by.  What do you miss when you avoid asking directions because you're used to the phone? How do you feel when you have to ask someone when you don't speak the language?  It took us three tries to find the post office when we were out on our own without phones…we didn't even know the word for Post Office (Correos).  But we did ask people, by physically showing them my letter and using a lot of nonverbal clues. On what basis do you decide who to ask?  I tend to ask women or older couples, which I suspect is what a lot of women do.
The "bucket list".
Pieter, a guide on our canal boat ride in Amsterdam, talked with us about how we were traveling, and encouraged us in our "slow" travel habit.  He said that he thought people unthinkingly refer to "bucket lists" and focus too much on "ticking boxes" and not enough on what they are experiencing.  He also suggested getting a map of the environs of Amsterdam, putting a random finger on a spot there, and then getting the bus out there just to see what it was like (first checking that it wasn't mentioned in Lonely Planet.) He said that most villages have a church and a pub and that we should go sit in the pub and see what we experienced.  We haven't followed his advice yet, but I guess that doesn't just apply to Holland.
We can't see it all.
What does it mean if you visit a city without seeing one of the "top" sights?  As someone who doesn't love art museums, but does love nature, how do you think about answering the question, when mentioning a trip to Paris, "Did you see the Mona Lisa?"  Well, no we didn't.  And in that moment, am I supposed to feel guilty for avoiding something that is seen as so fundamental to the world of visual art? What if I did go, and the crowds bothered me so much, that I was standing there angrily looking at it, while people took endless "selfies" in front of it. (Yes, it's allowed!)  Or maybe I wasn't angry, I was just frustrated.  Or maybe, and this is a stretch, I found myself in a sea of people taking selfies and wasn't angry or frustrated……that would be impressive! But for the moment when someone asked me if I saw the Mona Lisa, I felt, well, sheepish, or stupid.  And then the moment passes, and then what?  But then that person didn't ask me if I saw Isle de la Grande Jatte, because they didn't know about it, but it was something lovely that we pretty much happened upon, an island in the Seine where George Seurat painted "Sunday Afternoon on the Island of La Grande Jatte".  All around the mostly tree covered island there are weatherproof pictures of paintings that were done by many artists from all the different views of the Seine.
Taking suggestions about where to go.
When people hear that we're going to one country or another, and say, "you must go there", how does it affect our choices?  We've been pondering on that to figure out what it might mean.  (Partly because there's a sense that we will disappoint people by not going to certain places, and nobody likes disappointing people).  It often means that people had an amazing time somewhere, or a surprising time, or experienced life in an authentic way that made them feel they'd traveled outside of their everyday lives.  We can't have that same experience, but we have got some great suggestions from different people that have helped us in planning our trip.  Going to Barcelona for a month was an idea we got in Amsterdam after Sam talked with a Spanish guy in a pub, who dissuaded him from Madrid and encouraged us to think about Barcelona, especially since we'd be there during the winter months, since this city is always vibrant.
Charting our own course.
There is a lot about this trip that we've had to make up for ourselves.  A lot of it is practical.  How do you go from country to country with a small amount of luggage and still be able to dress for the weather?  (Layers are one answer).  How do we find affordable ways to stay "connected" from country to country while falling outside the common definitions of short term tourist or long term resident? (one answer: a SIM card and phone number for each country). How do we have keep in touch with our families via technology and still "be here now"? How do we deal with missing loved ones, and being gone from them for over a year? How about the inevitable changes in plans (such as not being able to base ourselves for longer in the UK due to customs laws) that affect other people, like our family in England.  How do our hopes of what this trip will be coincide with the lives of those we visit; it may be our time to reflect and take stock, but they may be experiencing particular stresses and strains that may make meeting harder or impossible.  How much are we really experiencing that is different, and how much do we stick to our familiar patterns?
We look for "ground" so we can cope with some of the upheaval.  Some of that ground is routines, but routines can change wherever we are.  Like my routine of getting up early and walking by the water, which I changed because of the gentleman who I felt was bothering me.  I still got exercise in other ways, but I needed to work at it.  One thing that we do whenever we arrive in a place, is that I get settled with tea and a book and stay put for a while, and Sam goes exploring for an hour or two.  Both of those activities are different, but are helpful to both of us.
Other things that create ground are having basic necessities such as food and water on hand. We have survived on our travels supplementing whatever is available with nuts, tangerines, apples and peanut butter.  An added luxury is a container of sliced  lemon, which makes the yuckiest tea palatable to me.
But there really is much less ground than we think. Sam got very sick with influenza A right after we arrived in Barcelona, and suddenly being on our own in a big city, we felt very adrift, and I did in particular, because I had to make some health care decisions for him, that he wasn't really capable of making, which included testing out the emergency health care in a system where I don't speak the language.  And then I worried that I wouldn't be able to care for him if I got sick, which I did, but fortunately it was a much milder version.  Even if we generally strive to be in the moment, a wake up call such as this really jolts you out of a sense of complacency as to what might be coming next.
8. Grateful to be on the receiving end of abundant hospitality
One thing that has struck us again and again on our travels, is how helpful, and friendly people are on the whole, and how some people go out of their way to make us feel comfortable, to know where we are going, or to know us.  Sam especially talks about how nice people are to us. I often say to him, that I think it has a lot to do with him showing an openness to others that is catching or appealing.  It especially helps if you start an interaction with, "it's good to be here!"  In addition to Sam's infectious good nature we have experienced acts of kindness on our travels almost daily.  I think that bus drivers in the UK especially stand out.   I mentioned in another post that a Scottish bus driver changed shifts with another driver and conveyed to that driver where we were going so he could help us get off at the right stop.  Also the museum staff at Camp de Milles, a former factory and site of a  Nazi transition camp outside Aix en Provence were so gracious, as were staff at all of the sites related to Jewish history and the holocaust in Amsterdam, especially at the memorial in the "Dutch theater."  The staff and community in Holy Isle were also extremely kind, and brought a feeling of serenity and wellbeing to our time there.  In addition my friends, many of whom Sam had never met, went out of their way, either to put us up, feed us, pick us up from the station, make cups of tea, help us to plan our next move etc etc.  So we feel very fortunate to be able to connect with strangers as well as old friends and family, and it does bolster a sometimes wobbly feeling that there really is much that is good out there, and much to be hopeful about.
9. British citizenship and my EU passport
As a frequent visitor to my native country I often saw my passport superficially as a way to join the shorter queue as I went through passport control..   Needless to say there's a lot less scrutiny coming and going to and from the UK or anywhere in Europe with that little burgundy book. Looking at it less superficially I think I saw it as a symbol of belonging.  I retained my British citizenship for so long (25 years) alongside a green card, and didn't apply for US Citizenship. (I was sworn in as an American Citizen 13 months ago today).  I think it took me a long time to accept that I would be living in the States for my adult life and indefinitely.
There was one almost-attempt to go back and live in Britain, but it withered fairly quickly.  Getting the right to a postal vote was very tricky, and eventually I hit the limit of years beyond which an ex-pat can vote in a British election.  And while researching this trip I realized that even though I can re-establish residency fairly easily, Sam couldn't stay in Britain for more than six months in any given year, unless I got a full time job and we applied for permission for him to stay before we actually took up residence in the UK.  Which was never the intention.  The intention was to base ourselves in Britain for just over a year and to travel out of Britain regularly to continental Europe.  Also in looking into this, it emerged that the British Government under the Conservatives (Teresa May was Home Secretary at the time…grrrrrr!) passed legislation in the last few years that made it very difficult for an expat who may have married/have a life partner and/or had kids abroad to re-establish themselves in Britain. So, if you are an expat who wants to return home with your American partner and young children, you have to get a full time job earning over approx 20,000 sterling a year, or have about double that in your bank account (which has to have been in your account for five years prior) while continuing to show that you can support your partner via employment. Or if you want to return to take care of an elderly parent with a partner your partner can't work while you do the caring, it has to be the other way around.
In other words, the system has become very restrictive, as to who can actually come back to live in Britain, after leaving for however many years for a life abroad. I'm not an expert on this, but I have read a lot of upsetting accounts of people who are not able to bring back their partners and families to live in the UK due to these regulations.  Most of my British friends who hear this are shocked. They don't have any reason to believe that it wouldn't be fairly straightforward for domestic partners to apply for residency etc. while living in the UK.  Of course, this has only got worse since "the referendum" vote for Brexit, as many EU nationals are finding that they don't have the right to remain either, even if they have raised their family in the UK.
So, in a sense it has been disappointing to feel that my options with Sam in the UK are limited to being tourists.  Where does that leave me/us?  Well, it leaves me glad to have an American passport, and that I am secure in the right to reside in the US and vote in the US elections, and perhaps to serve on a jury one day!  I am also glad to be able to move around Europe as we please, knowing that when the border police come on the train we are unlikely to be questioned or detained because of our status as US (and in my case for a little longer, EU) citizens. Don't think I am not upset about the political climate in the US, because I am very upset about it. (We joined thousands of women and supporters around the world yesterday marching in downtown Barcelona to support women's rights and human rights and to oppose the Trump presidency).  And being in European countries that are facing a serious terrorist threat but maintain a level of day to day civility and safety for civilians thanks to a gun-shunning culture, is a huge contrast to the experience of living in America.  As is being geographically much closer to the desperate situation of thousands of refugees who seek security.
I realize that as comfortable and familiar Great Britain feels to me, as many significant and fundamental  memories I have of growing up there, and as much as the first 23 years of my life in England and Scotland (like most of my immediate family Scotland has always felt more home than England) formed me, through lasting friendships and the nurturance of our parents, who made many sacrifices for us three children, the place I have lived for the last 26 years, yes for more than half my adult life, and where my adult children live, has gradually become home.  Well, that place is my home.  But while we wander around Europe, Sam and I are each other's home.